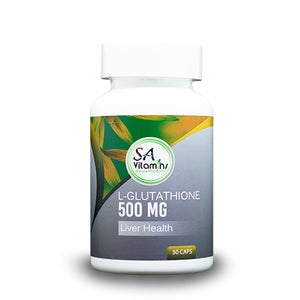 L-Glutathione 500mg 30 Capsules
DESCRIPTION:
High Potency 500 mg L-Glutathione replenishes your body's primary defense molecule. If you only take one antioxidant, make it glutathione. This powerful tripeptide is the body's master antioxidant and detoxifier. Present within every cell, glutathione is your body's primary defense molecule. Natural production within the body declines with age, and most supplements are not stable enough to be effective. 
SUGGESTED USE:
As a dietary supplement, take one capsule per day with water, or as prescribed by your Healthcare Practitioner.
WARNING:
Women who are pregnant or likely to become pregnant should not use this product.
INGREDIENTS:
Glutathione