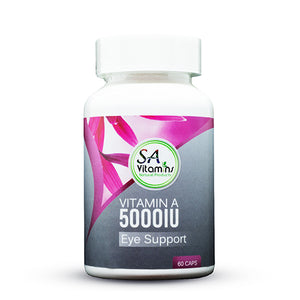 Vitamin A 5000iu 60 Capsules
DESCRIPTION:
Vitamin A is well known for its role in maintaining good vision, but it's also important for healthy skin and immune system function.
SUGGESTED USE:
As a dietary supplement, take one Capsule per day with water, or as prescribe your Healthcare Practitioner.
WARNING:
Women who are pregnant or likely to become pregnant should not use this product.
INGREDIENTS:
Vitamin A (Acetate) 5,000 IU